Birds of Prey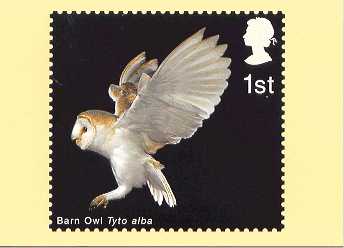 A Royal Mail Stamp Card Series PHQ 249 a - j.
10 olika kort. Fem med motiv tornuggla, fem med motiv tornfalk.
Frimärsksutgåva den 14.01.2003. Birds of Prey.
Sheetlet of 10 self-adhesive stamps designed by John Gibbs after photographs by Stephen Dalton. The top row 5 barn owl pictures, bottom row features 5 pictures of a kestrel.